Gofobo Newsletter
Published 3-17-2017
---
Remakes and Sequels are Here to Take You Out of This World
It's the year of the remakes and the sequels and the next month of movie screenings definitely fit that category. With screenings of Saban's Power Rangers heading your way and then followed by a sequel in April: The Fate of the Furious (a.k.a. Fast and the Furious 7), it's definitely going to be an action packed month, with an added mix of comedy and a feel good movie here and there. But what movie are you dying to see?

Most of you are probably itching to get your hands on The Fate of the Furious passes. And there's' the nineties kids who are dying to see the remake of their favorite television show as a kid (yes I'm guilty of wanting to see Power Rangers no matter how silly it looks). But there are some hidden gems finding their way to theaters in March and April. One of the notable films we are anxious to see is Ghost in the Shell. Not really a hidden gem, but one that a lot of people aren't really talking about. Then there's Gifted, which stars Captain America himself, Chris Evans. The feel good movie is sure to bring tears, so you'll want to pack tissues in your pocket or purse for that one.

No matter how sunny and warm it is in Southern California, it's not summer yet, but the movie theaters are getting almost a preview of how this summer's films are going to be, with all the hits that are making their way to theaters in the next month. Big blockbusters that get the ball rolling for the best part of the year, the summer.

Here is a full list of screenings being offered by Gofobo in the next month:

March

CHiPs
Life (2017)
Power Rangers (2017)
Wilson
The Boss Baby
Ghost in the Shell (2017)
The Zookeeper's Wife

April

Going in Style (2017)
Smurfs: The Lost Village
Gifted
The Fate of the Furious
Unforgettable (2017)
The Circle (2017)
How to be a Latin Lover

Don't forget to add your email to the mailing list so you get passes to the movie you are dying to see.
---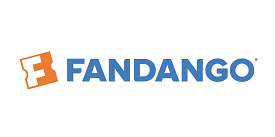 Get Ready for Some Awesome Giveaways
If you've been excited about some of the sweepstakes we've been offering
this year, hold onto your butts, because we are bringing even more awesome prizes to you. We still are offering gift cards to Fandango and Marcus Theaters, those will be up until March 31, but don't wait until the last possible moment to enter! Then there's a chance to win a DVD copy of season four of the hit series Drunk History. And that's not all, you can also win a copy of the Oscar nominated film Fences this month.

Sweepstakes are constantly changing and being added, giving you the chance to win something new every week and every month. When you enter into a sweepstakes, you have the chance to get more than one entry now too. To do this, you just need to follow the directions and like one of our social media pages or post to them. It's actually quite easy. We'll also email you chance to win and chances to get exclusive tickets for your area as long as you are on our email list.

If you think that the only prizes to win are actual items, like gift cards or movies, then you might want to sit down. Because we also give away tickets. Forget to follow that email and claim your free pass to a movie? Then check out our sweepstakes page to see what movies we are giving tickets away for. Currently, we have tickets available for Ghost in the Shell and Boss Baby.

Keep checking back to Gofobo's website for the latest sweepstakes and chances to win!
---
Don't Forget to Check Your Region on Gofobo Local!
Want information about your area? Then the place you should be checking is under the "Local" tab on Gofobo's home page. Gofobo Local is specialized for each region, giving you a more in depth look at what is happening near you. Everything from screenings, exclusive sweepstakes and events in the area are posted to Gofobo Local. It's a one stop shop for everything you could ever be interested in. For example, in the Florida region, there are currently ticket's up for grabs by one lucky winner to Star Wars Celebration! Yea you read that right. Or if you live in the North West, Seattle region, then you would know there is a free film series at the Henry Art Gallery.

Using Gofobo Local is simple and fun. It's like scrolling through your Facebook or Twitter feed but a little more organized. The order of the posts won't change like they do on Facebook, so you'll be able to go back and find them when you want to. Here at Gofobo we look for events we think our users would enjoy and bring them to your attention. It's a way to become connected with individuals in the different regions of the U.S. Yes, we won't lie and say a lot doesn't happen in Southern California or the North East. But we try to find something for everyone, no matter where you are in the country.

So don't wait a moment longer. Click on the Local link on the bar above and you'll be able to start exploring what is happening in your area today!