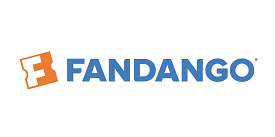 Get Ready for Some Awesome Giveaways
If you've been excited about some of the sweepstakes we've been offering
this year, hold onto your butts, because we are bringing even more awesome prizes to you. We still are offering gift cards to Fandango and Marcus Theaters, those will be up until March 31, but don't wait until the last possible moment to enter! Then there's a chance to win a DVD copy of season four of the hit series Drunk History. And that's not all, you can also win a copy of the Oscar nominated film Fences this month.

Sweepstakes are constantly changing and being added, giving you the chance to win something new every week and every month. When you enter into a sweepstakes, you have the chance to get more than one entry now too. To do this, you just need to follow the directions and like one of our social media pages or post to them. It's actually quite easy. We'll also email you chance to win and chances to get exclusive tickets for your area as long as you are on our email list.

If you think that the only prizes to win are actual items, like gift cards or movies, then you might want to sit down. Because we also give away tickets. Forget to follow that email and claim your free pass to a movie? Then check out our sweepstakes page to see what movies we are giving tickets away for. Currently, we have tickets available for Ghost in the Shell and Boss Baby.

Keep checking back to Gofobo's website for the latest sweepstakes and chances to win!
Don't Forget to Check Your Region on Gofobo Local!
Want information about your area? Then the place you should be checking is under the "Local" tab on Gofobo's home page. Gofobo Local is specialized for each region, giving you a more in depth look at what is happening near you. Everything from screenings, exclusive sweepstakes and events in the area are posted to Gofobo Local. It's a one stop shop for everything you could ever be interested in. For example, in the Florida region, there are currently ticket's up for grabs by one lucky winner to Star Wars Celebration! Yea you read that right. Or if you live in the North West, Seattle region, then you would know there is a free film series at the Henry Art Gallery.

Using Gofobo Local is simple and fun. It's like scrolling through your Facebook or Twitter feed but a little more organized. The order of the posts won't change like they do on Facebook, so you'll be able to go back and find them when you want to. Here at Gofobo we look for events we think our users would enjoy and bring them to your attention. It's a way to become connected with individuals in the different regions of the U.S. Yes, we won't lie and say a lot doesn't happen in Southern California or the North East. But we try to find something for everyone, no matter where you are in the country.

So don't wait a moment longer. Click on the Local link on the bar above and you'll be able to start exploring what is happening in your area today!