TROLLS BAND TOGETHER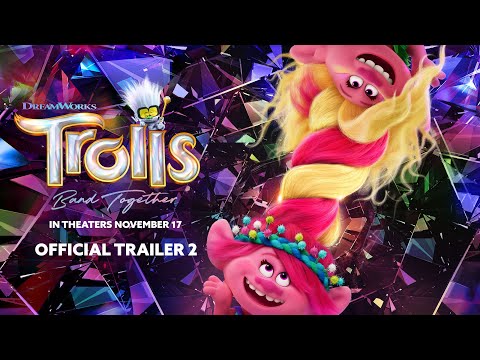 INFO
---
Synopsis:
<font size="2.5">This holiday season, get ready for an action-packed, all-star, rainbow-colored family reunion like no other as Anna Kendrick and Justin Timberlake return for the new chapter in DreamWorks Animation's blockbuster musical franchise: <i>Trolls Band Together</i>.<br><br>After two films of true friendship and relentless flirting, Poppy (Anna Kendrick) and Branch (Justin Timberlake) are now officially, finally, a couple (#broppy)! As they grow closer, Poppy discovers that Branch has a secret past. He was once part of her favorite boyband phenomenon, BroZone, with his four brothers: Floyd (Golden Globe nominated electropop sensation Troye Sivan), John Dory (Eric André; <i>Sing 2</i>), Spruce (Grammy winner Daveed Diggs; <i>Hamilton</i>) and Clay (Grammy winner Kid Cudi; <i>Don't Look Up</i>). BroZone disbanded when Branch was still a baby, as did the family, and Branch hasn't seen his brothers since.<br><br>But when Branch's bro Floyd is kidnapped for his musical talents by a pair of nefarious pop-star villains—Velvet (Emmy winner Amy Schumer; <i>Trainwreck</i>) and Veneer (Grammy winner and Tony nominee Andrew Rannells; <i>The Book of Mormon</i>)—Branch and Poppy embark on a harrowing and emotional journey to reunite the other brothers and rescue Floyd from a fate even worse than pop-culture obscurity.</font>
Release Date:
November 17, 2023
Rated:
US: PG

Cast:
Anna Kendrick, Justin Timberlake, Camila Cabello, Eric André, Amy Schumer, Andrew Rannells, Troye Sivan, Daveed Diggs, Kid Cudi, Zosia Mamet, Zooey Deschanel, Christopher Mintz-Plasse, RuPaul Charles, Aino Jawo, Caroline Hjelt, Kenan Thompson, Anderson .Paak, Kunal Nayyar and Ron Funches
Trailer
---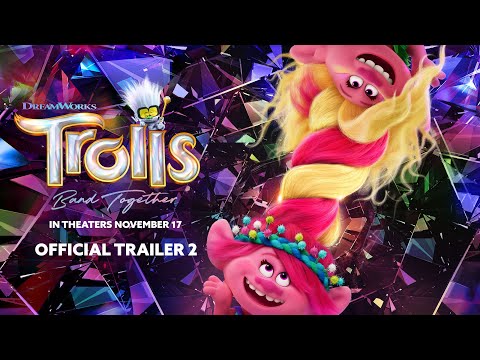 WHAT THE FANS THINK
---
Read Our Verified Movie Ratings
94
Verified Movie Ratings
Recommended
Verified
Animation & Music fun with my daughter, the nostalgia of trolls and the other toys in that related structure of old toys come new again was an excellent memory booster
Recommended
Verified
My kids love it. Funny and fantastic movie.
FIND SCREENINGS
Buy Tickets
BUY THE DVD