KNOCK AT THE CABIN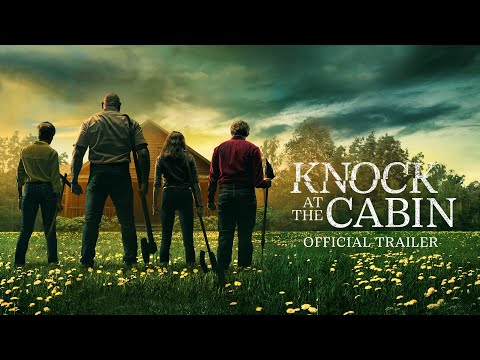 INFO
---
Synopsis:

While vacationing at a remote cabin, a young girl and her parents are taken hostage by four armed strangers who demand that the family make an unthinkable choice to avert the apocalypse. With limited access to the outside world, the family must decide what they believe before all is lost.

From visionary filmmaker M. Night Shyamalan, Knock at the Cabin stars Dave Bautista (Dune, Guardians of the Galaxy franchise), Tony award and Emmy nominee Jonathan Groff (Hamilton, Mindhunter), Ben Aldridge (Pennyworth, Fleabag), BAFTA nominee Nikki Amuka-Bird (Persuasion, Old), newcomer Kristen Cui, Abby Quinn (Little Women, Landline) and Rupert Grint (Servant, Harry Potter franchise).
Release Date:
February 03, 2023
Rated:
US: R
CA: Subject to Classification

Cast:
Dave Bautista, Jonathan Groff, Ben Aldridge, Nikki Amuka-Bird, Kristen Cui, Abby Quinn and Rupert Grint
Trailer
---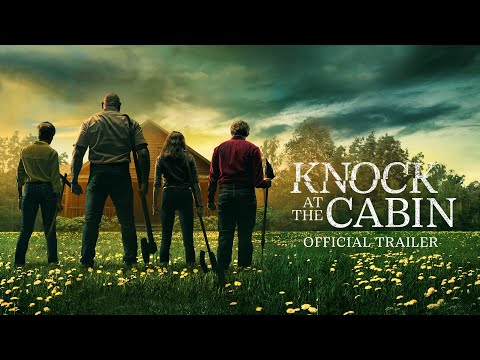 WHAT THE FANS THINK
---
Read Our Verified Movie Ratings
239
Verified Movie Ratings
Recommended
Verified
It was a good movie, a nice balance of thriller and sorrow.
Recommended
Verified
\"Knock at the Cabin\" is a pretty good movie, it is an edge of your seat, suspenseful thriller, and a drama.\r\n\r\nAnother good acting job by Bautista.
FIND SCREENINGS
Buy Tickets
BUY THE DVD