BEAST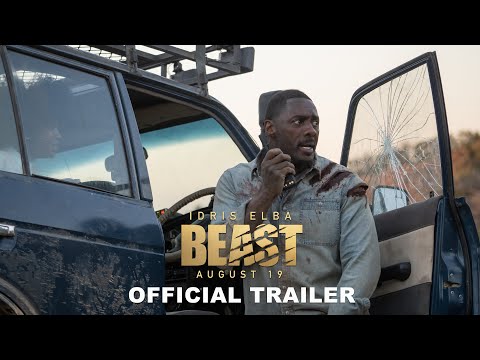 INFO
---
Synopsis:

Sometimes the rustle in the bushes actually is a monster.

Idris Elba (Fast & Furious Presents: Hobbs & Shaw, The Suicide Squad) stars in a pulse-pounding new thriller about a father and his two teenage daughters who find themselves hunted by a massive rogue lion intent on proving that the savannah has but one apex predator.

Elba plays Dr. Nate Daniels, a recently widowed husband who returns to South Africa, where he first met his wife, on a long-planned trip with their daughters to a game reserve managed by Martin Battles (Sharlto Copley, Russian Doll series, Maleficent), an old family friend and wildlife biologist. But what begins as a journey of healing jolts into a fearsome fight for survival when a lion, a survivor of blood-thirsty poachers who now sees all humans as the enemy, begins stalking them.
Release Date:
August 19, 2022
Rated:
US: R
CA: Subject to Classification

Cast:
Idris Elba, Sharlto Copley, Iyana Halley, Leah Sava Jeffries
Trailer
---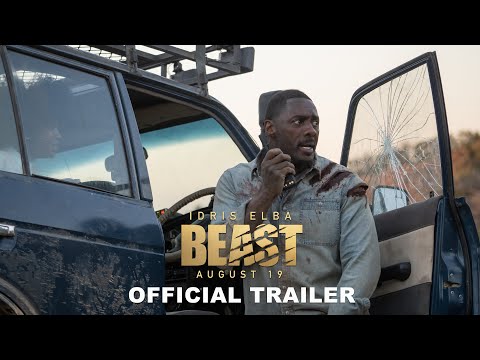 WHAT THE FANS THINK
---
Read Our Verified Movie Ratings
239
Verified Movie Ratings
Recommended
Verified
This movie is WELL WORTH SEEING, it'll definitely keep you on the edge of your seat. You must go see it!!!!
Recommended
Verified
I loved the movie, lots of action and suspense. The few scenes that had moments of humor were perfect and didn't take way from the seriousness of the movie. I would definitely recommend this movie.
FIND SCREENINGS
Buy Tickets
BUY THE DVD