STRAYS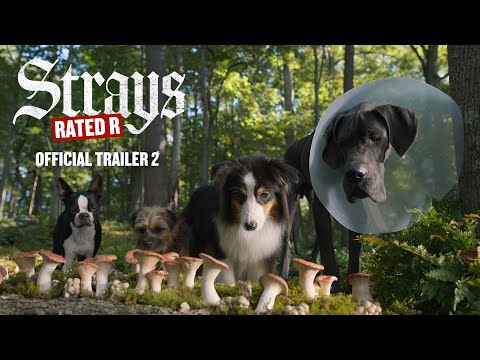 INFO
---
Synopsis:

They say a dog is a man's best friend, but what if the man is a total dirtbag? In that case, it might be time for some sweet revenge, doggy style.

A subversion of the dog movies we know and love, Strays is a hilarious, R-rated, live-action comedy about the complications of love, the importance of great friendships, and the unexpected virtues of couch humping.

The film features a powerhouse comedic cast, including Will Ferrell, Oscar® winner Jamie Foxx, Will Forte (The Last Man on Earth, Nebraska), Isla Fisher (Now You See Me, Wedding Crashers), Randall Park (Always Be My Maybe, Aquaman), Grammy winner Josh Gad (Beauty and the Beast), Harvey Guillén (Puss in Boots: The Last Wish), Emmy nominee Rob Riggle (The Hangover), Brett Gelman (Stranger Things), Jamie Demetriou (The Afterparty) and Emmy nominee Sofia Vergara (Modern Family).
Release Date:
August 18, 2023
Rated:
US: R
CA: Subject to Classification

Cast:
Will Ferrell, Jamie Foxx, Isla Fisher, Randall Park, Brett Gelman and Will Forte, Josh Gad, Harvey Guillén, Rob Riggle, Jamie Demetriou and Sofia Vergara
Trailer
---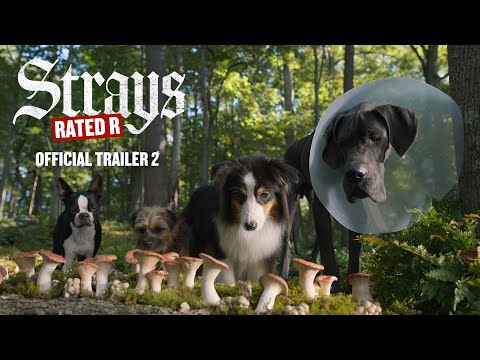 WHAT THE FANS THINK
---
Read Our Verified Movie Ratings
611
Verified Movie Ratings
Recommended
Verified
Cutest most vulgar revenge story. I loved it. It was like secret life of pets and the hangover made a baby.
Recommended
Verified
OMG! I had hesitations on going to see the movie at first, but I am so happy I did. This movie is soooo funny. I will definitely recommend it to my friends and family. I will also go and watch it again when it comes out in theaters.
FIND SCREENINGS
Buy Tickets
BUY THE DVD