EASTER SUNDAY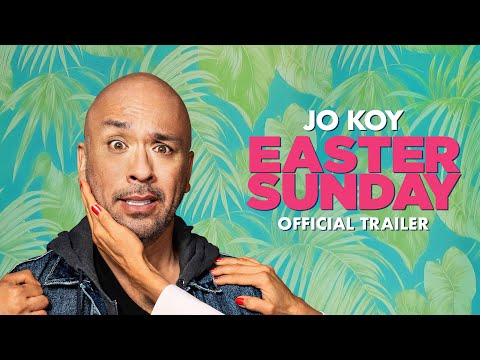 INFO
---
Synopsis:

Stand-up comedy sensation Jo Koy (Jo Koy: In His Elements, Jo Koy: Comin' in Hot) stars as a man returning home for an Easter celebration with his riotous, bickering, eating, drinking, laughing, loving family, in this love letter to his Filipino-American community. 

Easter Sunday features an all-star comedic cast that includes Jimmy O. Yang (Silicon Valley series), Tia Carrere (True Lies, Wayne's World films), Brandon Wardell (Curb Your Enthusiasm series), Tony nominee Eva Noblezada (Broadway's Hadestown), Lydia Gaston (Broadway's The King and I), Asif Ali (WandaVision), Rodney To (Parks and Recreation series), Eugene Cordero (The Good Place series), Jay Chandrasekhar (I Love You, Man), Tiffany Haddish (Girls Trip) and Lou Diamond Phillips (Courage Under Fire).
Release Date:
August 05, 2022
Rated:
US: PG-13

Cast:
Jo Koy, Jimmy O. Yang, Tia Carrere, Brandon Wardell, Eva Noblezada, Lydia Gaston, Asif Ali, Rodney To, Eugene Cordero, Jay Chandrasekhar, Tiffany Haddish and Lou Diamond Phillips
Trailer
---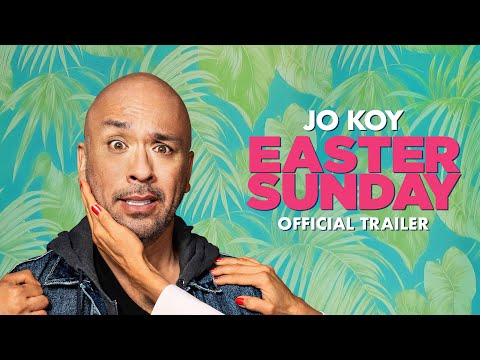 WHAT THE FANS THINK
---
Read Our Verified Movie Ratings
173
Verified Movie Ratings
Recommended
Verified
Excellent comedy, keep you very active from the begginning of the movie to the ending of the movie. I will recommend to everyone.. Is really wonderfull
Recommended
Verified
A great movie version of Koy's standup. There are plenty of some laugh out loud moments in this fast and funny Easter themed film.
FIND SCREENINGS
Buy Tickets
BUY THE DVD