BROS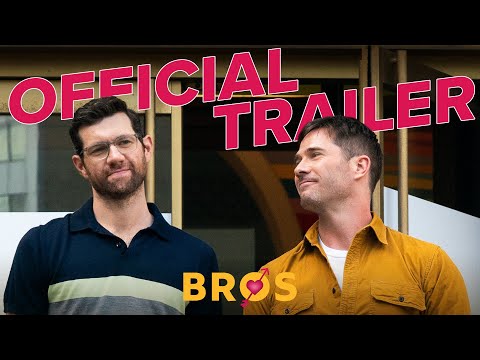 INFO
---
Synopsis:

This fall, Universal Pictures proudly presents the first romantic comedy from a major studio about two gay men maybe, possibly, probably, stumbling towards love. Maybe. They're both very busy.

From the ferocious comic mind of Billy Eichner (Billy on the Street, 2019's The Lion King, Difficult People, Impeachment: American Crime Story) and the hitmaking brilliance of filmmakers Nicholas Stoller (the Neighbors films, Forgetting Sarah Marshall) and Judd Apatow (The King of Staten Island, Trainwreck, The Big Sick), comes Bros, a smart, swoony and heartfelt comedy about how hard it is to find another tolerable human being to go through life with.
Release Date:
September 30, 2022
Rated:
US: R
CA: Subject to Classification

Cast:
Billy Eichner, Luke Macfarlane, Ts Madison, Monica Raymund, Guillermo Díaz, Guy Branum and Amanda Bearse
Trailer
---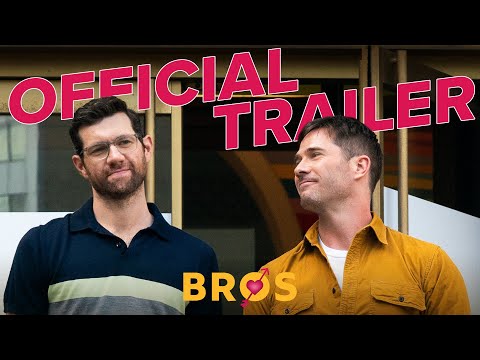 WHAT THE FANS THINK
---
Read Our Verified Movie Ratings
122
Verified Movie Ratings
Recommended
Verified
Movie is brilliant with great cast ! Both Billy and Luke did an amazing job. Movie is fine balance of comedy and romance. We need more movies with such content. I hope, there will be BROS 2 ! thank you AMC for the invite to the screening.
Recommended
Verified
A fun movie with heart and lots of laughs.
FIND SCREENINGS
Buy Tickets
BUY THE DVD