MISSION: IMPOSSIBLE – DEAD RECKONING PART ONE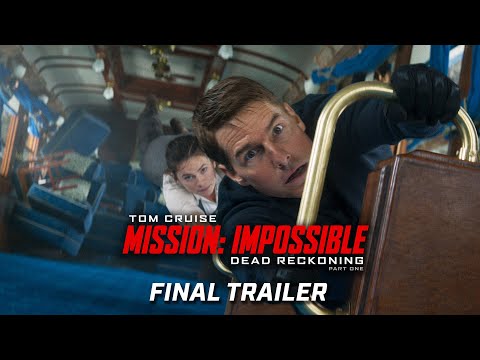 INFO
---
Synopsis:
In Mission: Impossible - Dead Reckoning Part One, Ethan Hunt (Tom Cruise) and his IMF team embark on their most dangerous mission yet: To track down a terrifying new weapon that threatens all of humanity before it falls into the wrong hands. With control of the future and the fate of the world at stake, and dark forces from Ethan's past closing in, a deadly race around the globe begins. Confronted by a mysterious, all-powerful enemy, Ethan is forced to consider that nothing can matter more than his mission, not even the lives of those he cares about most.
Release Date:
July 12, 2023
Rated:
US: PG-13
CA: Subject to Classification

Cast:
Tom Cruise, Ving Rhames, Simon Pegg, Rebecca Ferguson, Vanessa Kirby, Hayley Atwell, Shea Whigham, Pom Klementieff, Esai Morales, Henry Czerny, Rob Delaney, Cary Elwes, Indira Varma, Mark Gatiss, Charles Parnell, Greg Tarzan Davis, Frederick Schmidt
Trailer
---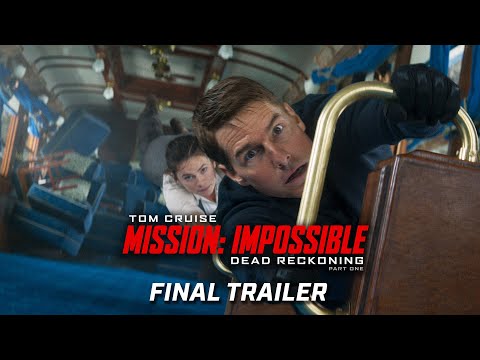 WHAT THE FANS THINK
---
Read Our Verified Movie Ratings
355
Verified Movie Ratings
Recommended
Verified
Action packed ,exciting, and fun to experience
Recommended
Verified
A solid Mission Impossible movie. Great action that is best on the biggest screen possible. Filled with emotional moments and comedic ones. Loved all the new characters and the new stunts.
FIND SCREENINGS
Buy Tickets
BUY THE DVD