JUMANJI: THE NEXT LEVEL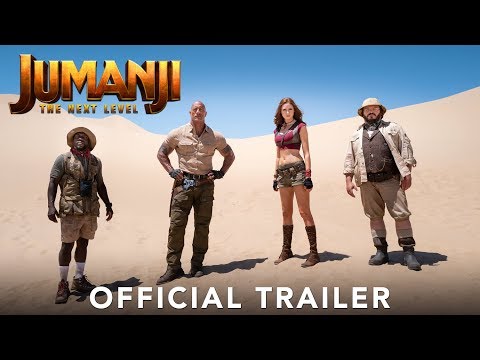 INFO
---
Synopsis:
In Jumanji: The Next Level, the gang is back but the game has changed. As they return to Jumanji to rescue one of their own, they discover that nothing is as they expect. The players will have to brave parts unknown and unexplored, from the arid deserts to the snowy mountains, in order to escape the world's most dangerous game.
Release Date:
December 13, 2019
Rated:
US: PG-13
CA: Subject to Classification

Cast:
Dwayne Johnson, Jack Black, Kevin Hart, Karen Gillan, Nick Jonas, Awkwafina, Ser'Darius Blain, Madison Iseman, Morgan Turner, Alex Wolff, Danny Glover, Danny DeVito
Trailer
---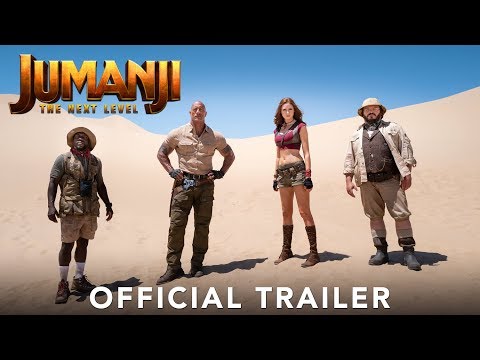 WHAT THE FANS THINK
---
Read Our Verified Movie Ratings
569
Verified Movie Ratings
Recommended
Verified
It's a very enjoyable film! Fun family fun! I had almost as fun as the first movie. \n\nI'm not sure while milo decides to stay in jumanji. He doesn't have any family or love ones left in the real world? \n\nThe stakes weren't as strong as the first movie. I didn't feel like anyone was close to immediate death. \n\nOverall I love this movie and will watch it again.
Recommended
Verified
I loved this movie! It was a great sequel to the last Jumanji movie. They did a wonderful job of keeping it exciting and new. There were also tons of laughs throughout the entire film. I would definitely recommend it and will be seeing it again!
FIND SCREENINGS
Buy Tickets
BUY THE DVD