LATE NIGHT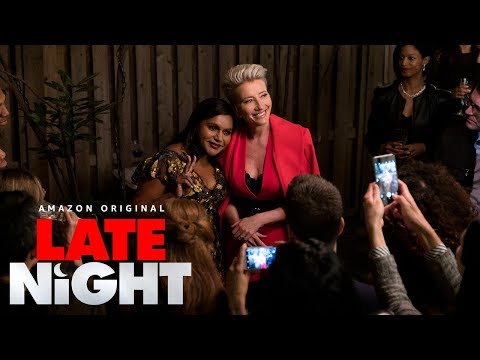 INFO
---
Synopsis:
Katherine Newbury (Emma Thompson) is a pioneer and legendary host on the late-night talk-show circuit. When she's accused of being a "woman who hates women," she puts affirmative action on the to-do list, and—presto!—Molly (Mindy Kaling) is hired as the one woman in Katherine's all-male writers' room. But Molly might be too little too late, as the formidable Katherine also faces the reality of low ratings and a network that wants to replace her. Molly, wanting to prove she's not simply a diversity hire who's disrupting the comfort of the brotherhood, is determined to help Katherine by revitalizing her show and career—and possibly effect even bigger change at the same time.
Release Date:
June 07, 2019
Rated:
US: R
CA: Subject to Classification

Cast:
Mindy Kaling, Emma Thompson, John Lithgow, Max Casella, Hugh Dancy, Denis O'Hare, Reid Scott, Ike Barinholtz, John Early, Paul Walter Hauser, Amy Ryan
Trailer
---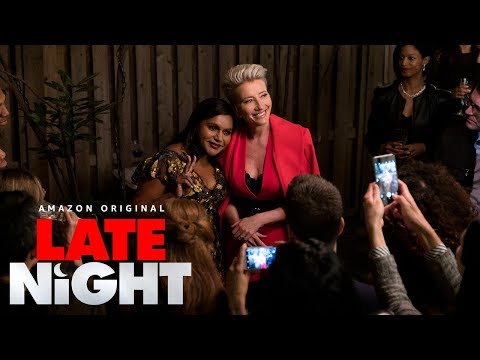 WHAT THE FANS THINK
---
Read Our Verified Movie Ratings
424
Verified Movie Ratings
Recommended
Verified
A fun well written and well acted movie. Emma Thompson is delightful and Mindy Kalling is such a good foil. It's a female buddy movie and it left us laughing and feeling good.
Recommended
Verified
A very good movie. Thoroughly enjoyed it. Great screenplay by Mindy Kaling. Stellar cast with great performances. Lots of laughs. One of the movies of the year to go to watch, a must-see. Entertaining throughout. Was very satisfied after having gone to see this. Recommend it highly.
FIND SCREENINGS
Buy Tickets
BUY THE DVD