OCEAN'S 8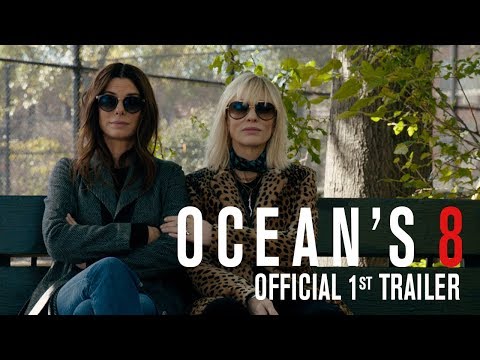 INFO
---
Synopsis:
Five years, eight months, 12 days...and counting. That's how long Debbie Ocean (Sandra Bullock) has been devising the biggest heist of her life. She knows what it's going to take—a team of the best in their field, starting with her partner-in-crime Lou Miller (Cate Blanchett). Together, they recruit a crew of specialists: jeweler Amita (Kaling); street con Constance (Awkwafina); expert fence Tammy (Paulson); hacker Nine Ball (Rihanna); and fashion designer Rose (Bonham Carter). The target is a cool $150 million dollars in diamonds—diamonds that will be around the neck of world-famous actress Daphne Kluger (Hathaway), who will be centerstage at the event of the year, the Met Gala.
Release Date:
June 08, 2018
Rated:
US: PG-13
CA: Subject to Classification
SPAIN:

Cast:
Sandra Bullock, Cate Blanchett, Anne Hathaway, Richard Armitage, Mindy Kaling, Awkwafina, Sarah Paulson, James Corden, Rihanna and Helena Bonham Carter
Trailer
---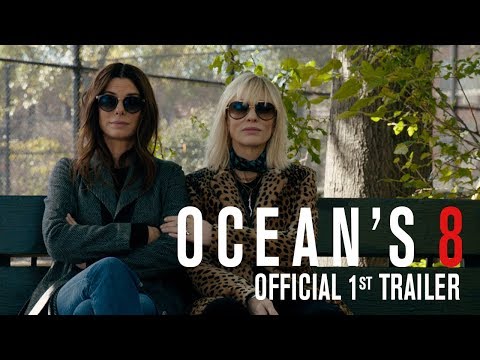 WHAT THE FANS THINK
---
Verified Movie Ratings
652
Verified Movie Ratings
Recommended
Verified
It was awesome! I love the "Ocean's" franchise and it was refreshing seeing a predominantly female cast. Well written just a dash of comedy. Very well done.
Recommended
Verified
I loved the choices of stars that you casted to play each character. It was a feel good, clever and hilarious movie. I can't wait to see it again.
FIND SCREENINGS
Buy Tickets
BUY THE DVD