TERMINATOR: DARK FATE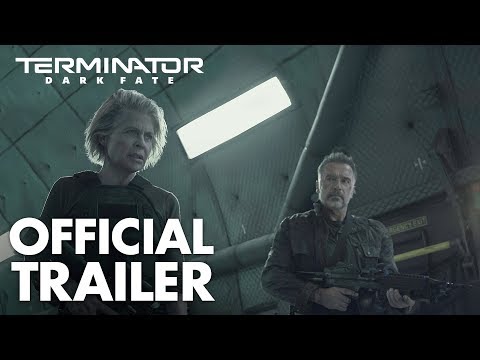 INFO
---
Synopsis:
More than two decades have passed since Sarah Connor prevented Judgment Day, changed the future, and re-wrote the fate of the human race. Dani Ramos (Natalia Reyes) is living a simple life in Mexico City with her brother (Diego Boneta) and father when a highly advanced and deadly new Terminator – a Rev-9 (Gabriel Luna) – travels back through time to hunt and kill her. Dani's survival depends on her joining forces with two warriors: Grace (Mackenzie Davis), an enhanced super-soldier from the future, and a battle-hardened Sarah Connor (Linda Hamilton). As the Rev-9 ruthlessly destroys everything and everyone in its path on the hunt for Dani, the three are led to a T-800 (Arnold Schwarzenegger) from Sarah's past that may be their last best hope.
Release Date:
November 01, 2019
Rated:
US: R
CA: Subject to Classification

Cast:
Linda Hamilton, Arnold Schwarzenegger, Mackenzie Davis, Natalia Reyes, Gabriel Luna, Diego Boneta
Trailer
---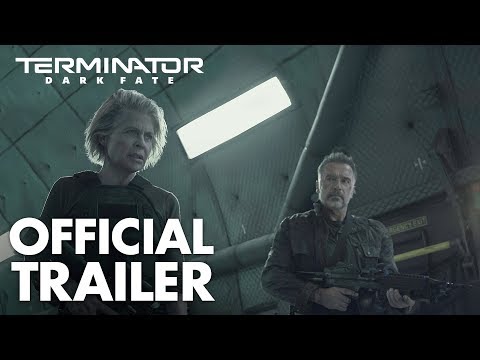 WHAT THE FANS THINK
---
Read Our Verified Movie Ratings
401
Verified Movie Ratings
Recommended
Verified
Fun movie. Good action and some funny parts. One or two time travel issues but all time travel movies have them
Recommended
Verified
THIS MOVIE WAS GREAT AND HAD LOTS OF ACTION? I WOULD LOVE TO SEE IT AGAIN. I CAN'T WAIT TILL IT HITS BLU RAY.
FIND SCREENINGS
Buy Tickets
BUY THE DVD