JUST MERCY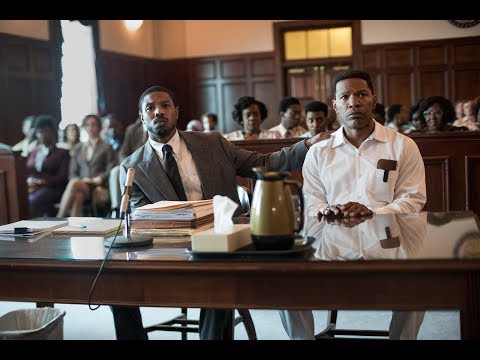 INFO
---
Synopsis:
"Just Mercy" is based on the powerful and thought-provoking true story of young lawyer Bryan Stevenson (Jordan) and his history-making battle for justice. After graduating from Harvard, Bryan had his pick of lucrative jobs. Instead, he heads to Alabama to defend those wrongly condemned or who were not afforded proper representation, with the support of local advocate Eva Ansley (Larson). One of his first, and most incendiary, cases is that of Walter McMillian (Foxx), who, in 1987, was sentenced to die for the notorious murder of an 18-year-old girl, despite a preponderance of evidence proving his innocence and the fact that the main testimony against him came from a criminal with a motive to lie. In the years that follow, Bryan becomes embroiled in a labyrinth of legal and political maneuverings, as well as overt and unabashed racism as he fights for Walter, and others like him, with the odds—and the system—stacked against them.
Release Date:
December 25, 2019
Rated:
US: PG-13
CA: Subject to Classification

Cast:
Michael B. Jordan, Jamie Foxx, Brie Larson, O'Shea Jackson Jr., Rob Morgan, Rafe Spall, Tim Blake Nelson
Trailer
---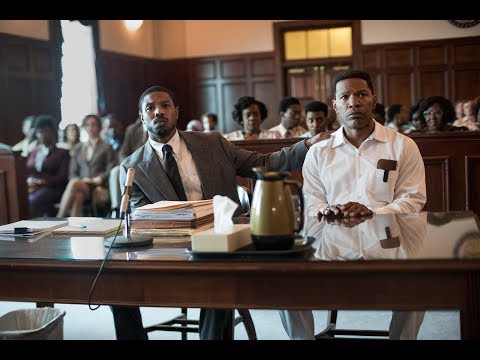 WHAT THE FANS THINK
---
Read Our Verified Movie Ratings
947
Verified Movie Ratings
Recommended
Verified
So relevant then and now and couldn't come at a better time for me personally. Taught me so much and put a spark back into my determination. The acting makes u not see a actor but more of the actual person depicted on the the screen . Such a tear jerker and makes you feel so compassionate for each person in different ways for different reasons. I highly recommend this movie and appreciate it !
Recommended
Verified
Oscarworthy. Superbly crafted in story, script, cinematography, and performance. The fact that it's a true story makes it all the more heartbreaking and uplifting. I've never cried for such a length during a film, but was feeling completely inspired to take action by the end.
FIND SCREENINGS
Buy Tickets
BUY THE DVD