BOOK CLUB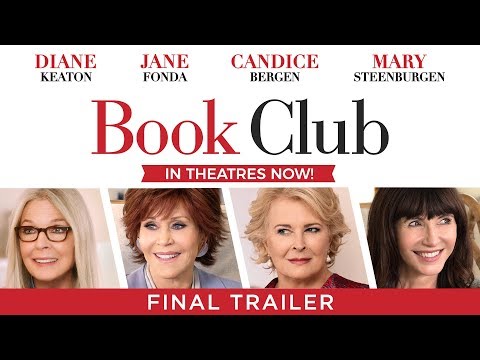 INFO
---
Synopsis:
Diane (Diane Keaton) is recently widowed after 40 years of marriage. Vivian (Jane Fonda) enjoys her men with no strings attached. Sharon (Candice Bergen) is still working through a decades-old divorce. Carol's (Mary Steenburgen) marriage is in a slump after 35 years. Four lifelong friends have their lives turned upside down to hilarious ends when their book club tackles the infamous Fifty Shades of Grey. From discovering new romance to rekindling old flames, they inspire each other to make their next chapter the best chapter.
Release Date:
May 18, 2018
Rated:
US: PG-13
CA: Subject to Classification
SPAIN:

Cast:
Diane Keaton, Jane Fonda, Candice Bergen, Mary Steenburgen, Craig T. Nelson with Andy Garcia and Don Johnson
Trailer
---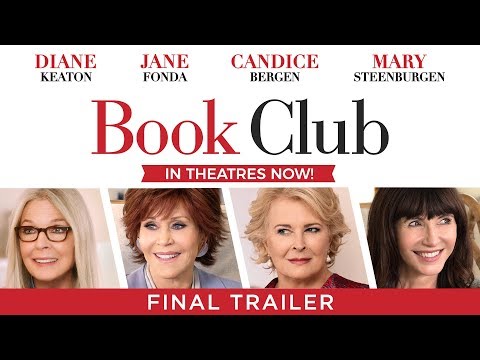 WHAT THE FANS THINK
---
Verified Movie Ratings
2207
Verified Movie Ratings
Recommended
Verified
Tastefully done. The cast really looked like they had fun making this movie! I wanted to be part of their Book Club! I brought my mother (77 years old) and we both enjoyed this film! We will both go again with friends!
Recommended
Verified
An evening full of laughter! It was a humerous look at the changing world of relationships as you reach your golden years. It was poignant and portrayed how important having good friends in your life is, at any age:)
FIND SCREENINGS
Buy Tickets
BUY THE DVD